Workshops
Eric Martin conducts master classes and workshops for those involved in education. These include a song writing workshop, a music production workflow demonstration, and independent musicianship advice. 
Eric has worked with the London College of Contemporary Music, Glamorgan University, Aberystwyth University the Amy Winehouse Music Foundation, and UK Music.  He has also been a director's board member of The Welsh Music Foundation and Anthem, a Welsh Arts Council initiative.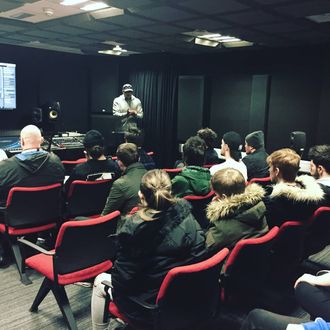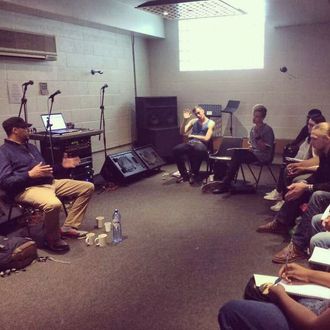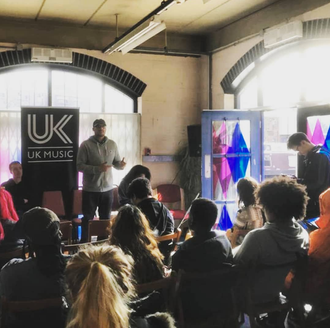 "Eric has contributed to events I have organized and is a passionate, articulate and knowledgeable practitioner and speaker on the music industry. His connection with audiences is apparent immediately and as this is supported by decades of experience it offers fascinating, entertaining and engaging insights."  
 Oliver Morris (Director of Education and Skills) UK Music 
"Eric is professional, inspirational and captivating. He brings an old-school realness to his workshops and shares his vast experiences from years of working on his own material, and that of many other successful artists".   
Rohan Carnihan (Charity & Development Coordinator)  Amy Winehouse Music Foundation 
"When I think of heritage, melting pots and alchemy, I think of Eric Martin. A special blend of musical history with experimental sounds makes the creative experience exciting and challenging for a songwriter like myself."  
Michelle Escoffery (Ivor Novello Award Winner)  
"Eric Martin wrote 'Pay Me No Mind' for me. It's a catchy Blues thing. I liked it instantly"   
Jeff Beck (Legendary Rock Guitarist)